10.00.17 Esquire Magazine Illustrations
I contributed a series of illustrations to Esquire magazine around the topic of bullshit. My brother, Simon, designed the spread. More work for Esquire to come.
11.05.16 The Partap Brothers Are Back!
For the past few months, Simon Abranowicz and I have had the honor of working with Gurp Singh and the Partap family to create a website and design identity celebrating the music, lives, and faith of The Partap Brothers, the legendary Sikh musicians. The Partap Brothers are known around the world for their performances and recordings of traditional Kirtan, or musical recitations of sacred texts.
Little did we know that the week before launching this project, our spirits would be struck with such a profound blow by the outcome of the 2016 Presidential Election. We hope that these recordings, available for the first time ever on Apple Music and Spotify, will fortify you in these difficult times, and offer a point of spiritual solace.
Production and inspiration by Gurp Singh, illustration and graphics by Simon A. Abranowicz, website, writing, and creative direction by me.
A Qual Agency project.
Visit the site here.
11.05.16 Abranowicz.com is live!
I'm very excited to announce the launch of Abranowicz.com, an art market offering limited edition works by the Abranowicz boys.
10.28.16 Call a Spade a Spade
Some more modeling work for Jack Spade's Fall relaunch campaign. See more at Jack Spade's website.
08.08.16 Jack Spade Campaign, Fall 2016
I've been featured in Jack Spade's Fall 2016 Campaign alongside two highly talented New Yorkers (I'm not worthy!). The campaign can be viewed on Jack Spade's website now.
02.15.16 Happy First Lady Presidents' Day from Hillary, Barbara, and Nancy
02.05.16 Prominent Daschund Owners in History
Marlon Brando
Andy Warhol
EB White
Brigitte Bardot
Cole Porter
John Wayne
Marlon Brando
Joan Crawford
Clint Eastwood
Gary Cooper
Brooke Astor
George Harrison
Albert Einstein
Queen Elizabeth II of England
Napoleon Bonaparte
Clark Gable
David Hockney
PG Wodehouse
William Randolph Hearst
Jacques Cousteau
Man Ray
Kaiser Wilhelm II
Theodore Roosevelt
John F. Kennedy
Ginger Rogers
Elizabeth Taylor
Bob Hope
Pablo Picasso
Danny Devito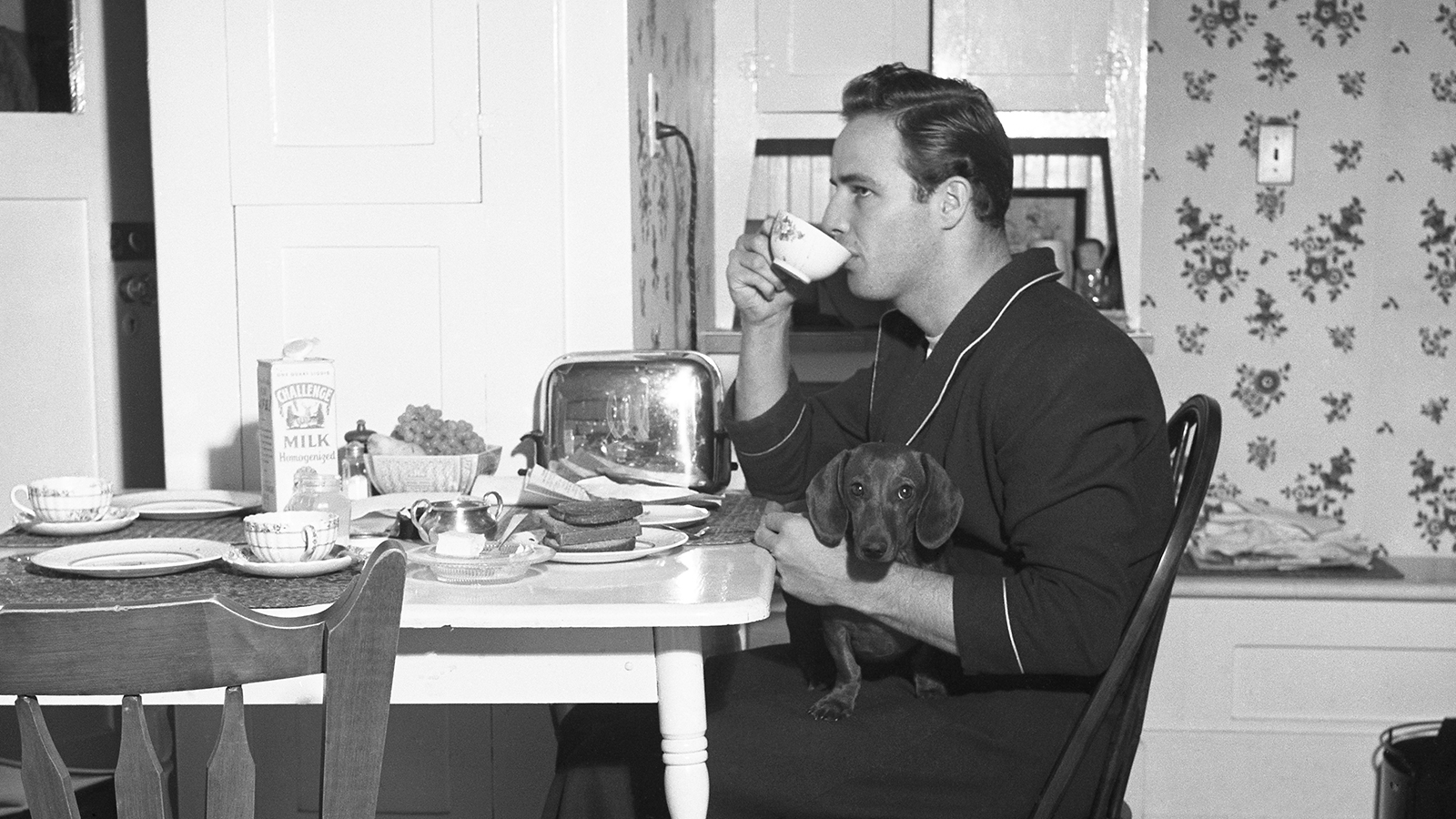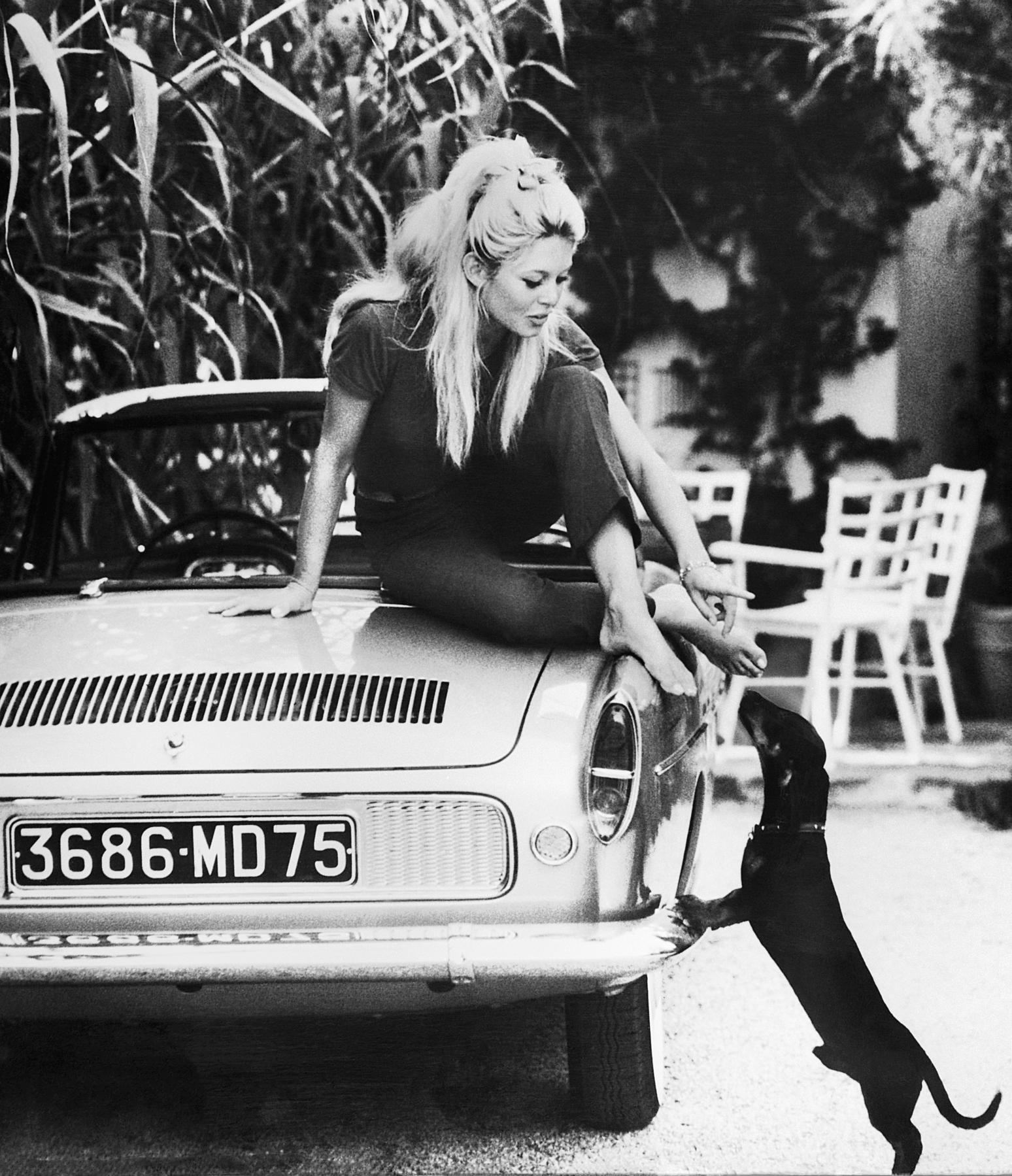 01.08.16 Free Leonard Peltier
Leonard Peltier, a Lakota leader, American Indian Movement [AIM] activist, and personal hero of mine, has been incarcerated for nearly forty years, enduring beatings, assassination attempts, and medical neglect. 2016 is not starting off well for Leonard; he is facing a very serious medical crisis, and our penal system has a storied history of neglecting care to political prisoners.
I appeal to everyone's conscience to visit http://www.bop.gov/inmates/concerns.jsp and make reference to Leonard Peltier (Inmate #89637-132) and USP Coleman I. Voice your concern about Leonard's medical treatment, and let the federal Bureau of Prisons know that the world is watching.
As American citizens and humanitarians we demand that Leonard Peltier receives the best possible medical treatment. Our freedom depends on his.
For more information: http://www.whoisleonardpeltier.info/general/new-health-emergency-for-leonard-peltier/
12.19.15 Happy Holidays!
12.02.15 Philippine Airlines Returns to New York [Originally written 12.2014]
With light rain falling, cold gusts yanking umbrellas, and a murky grey overcast stalled above Manhattan, the man in the FDNY hat asleep on an ornate armchair in the Roosevelt Hotel lobby dreamt of clear blue skies and gentle tropical breezes. A bracelet of fake pearls was laying in crass seduction on the glass tabletop next to him. As if to remind New Yorkers of greener pastures—and a way to get there—a delegation of Philippine Airlines and Philippine Department of Tourism officials brought a bit of their native warmth to the Roosevelt Hotel on Wednesday for an announcement that Philippine Airlines will in March of 2015 re-assume direct service from New York (JFK) to Manila (MNL) for the first time since 1997, when the Asian Financial Crisis spurred thousands of layoffs and the wholesale selling of most of their fleet.
Before the event began, two grizzled travel agent veterans in square-toed shoes and golden cufflinks muttered that only a fool or an oilman would venture to the south of the Philippines. "You'll end up in someone's basement begging ransom from your cheapskate family," he said with a Bronx accent.
"The cuisine? Not crazy about it."
In expanding its service options on the Eastern seaboard, Philippine Airlines, Asia's first and oldest commercial airline and an early pioneer in flat-body seating (early patrons could enjoy being strapped into beds affixed to the plane's floor), is providing travel elites with a comfortable and stylish way to access the Southeast Asian country's impressive economic growth or enjoy the nation's much-lauded luxury travel opportunities. Not enumerated, surprisingly, were the political circumstances that might have motivated to this grand re-opening. At the beginning of this year, the Moro Islamic Liberation Front, (a fiercely violent Islamic insurgency with an unknowingly amusing acronym) signed a peace treaty with the Philippine government; They would lay down their arms, and the Philippine congress would grant them autonomy in a sanctioned area to be known as Bangsamoro in 2016. The highly anticipated Islamic state is doing remarkably little to promote itself for Western tourism, but perhaps it's too early to judge.
Just last year, Condé Nast Traveler, Travel + Leisure, and Huffington Post UK all named the Philippine island of Palawan "The Best Island in the World," and with more than 7,000 islands and 36,289 kilometers of coastline to choose from, the Philippines is quickly becoming one of the world's ultimate luxury destinations. The Philippines, with its extensive coral ecosystems, is also a major hub for diving, but be sure to bring an armed guard aboard your vessel: kidnappings and armed robberies have been known to occur on dive boats and sites in the Sulu Seas. For those brave enough to venture into the Philippines' waters, they'll find an incredible variety of aquatic organisms, including the world's most venomous creature, the beautiful and deadly Box Jellyfish, whose mere touch induces seizures and death. Or perhaps you'll come across the majestic Blue-Ringed Octopus, whose painless bite contains enough venom to kill 10 grown men on a bachelor-party excursion in the alluring island paradise.
It's probably best to leave your yacht in Hyannisport. Piracy, armed robberies, and frequent super-typhoons make for rough sailing. And, oh, avoid the country's rarely maintenanced ferries, which are notoriously overloaded and lack lifesaving equipment, because, as the British government advises travelers: "Maritime rescue services in the Philippines may be limited."
Eric Pechstein, Regional Director for Philippine Airlines, a 30-year airline industry veteran who worked with Lufthansa, American Airlines, Delta, US Airways, and Qatar Airways before making his way to the Southeast Asian airline, remarked to gathered travel executives and agents that in his thirty years of experience in the airline industry, he's never experienced such a caring and friendly flight staff. On the ground, however, travel elites should beware of friendliness. Philippine children will try to befriend you on the pretense of genuine kindness, only to blackmail you with threats of claiming sexual abuse to Philippine authorities.
Business class options on JFK-MNL flights include 36 full-flat beds, Wi-Fi, vast entertainment options, and meticulously curated meals, with options to dine on traditional Philippine dishes, Asian specialties, or traditional Western cuisine. One can only hope that the Philippine menu will include some of the country's beloved treats, like adobo (chicken nails soup) or balut (eleven-day old fertilized duck egg, boiled to perfection), or even asocena (dog meat stew).
The Mabuhay miles frequent flyer program offers a roundtrip ticket from New York to Manila for every 15,000 miles flown. On the return trip from Manila, PAL's premier hub, travelers will have access to the brand new Mabuhay Lounge, including a dining area, bar, and workspace. And with twenty typhoons per year, frequent earthquakes, and a string of active volcanoes spewing ash and smoke into Philippine's otherwise azure skies, you may end up staying at the Mabuhay lounge longer than you anticipated. If you happen to find yourself inland during one of the country's exciting natural disasters, don't sit tight and wait for help--the capacity of the Philippine emergency and rescue services to deal with large natural disasters is spectacularly limited.
In the city of Cebu, one of PAL's two major domestic hubs, an international convention center has a capacity for 3,000 to 6,000 delegates.
In addition to New York service, PAL also flies to Los Angeles, San Francisco, and Honolulu. PAL will offer four flights per week from JFK to MNL.
For more information, visit www.philippineairlines.com. If you're planning on visiting the Philippines, be sure to get a vaccine for both dengue and yellow fever. It should also be noted that both the United States and British governments do not make concessions to hostage takers.
11.16.15 [Thanksgiving] Woke Up This Morning
Shot, Directed, and Edited by Michael A. Lawless entirely on an iPhone 6 en route from Bedford, NY to Margareteville, NY, a two-hour car-ride.
Inspired by The Sopranos and the late great Mr. James Gandolfini.
Many thanks to J.B. Hoffman, Manuel Frei, and the Abranowicz-Raisfeld Family for a fine Thanksgiving weekend.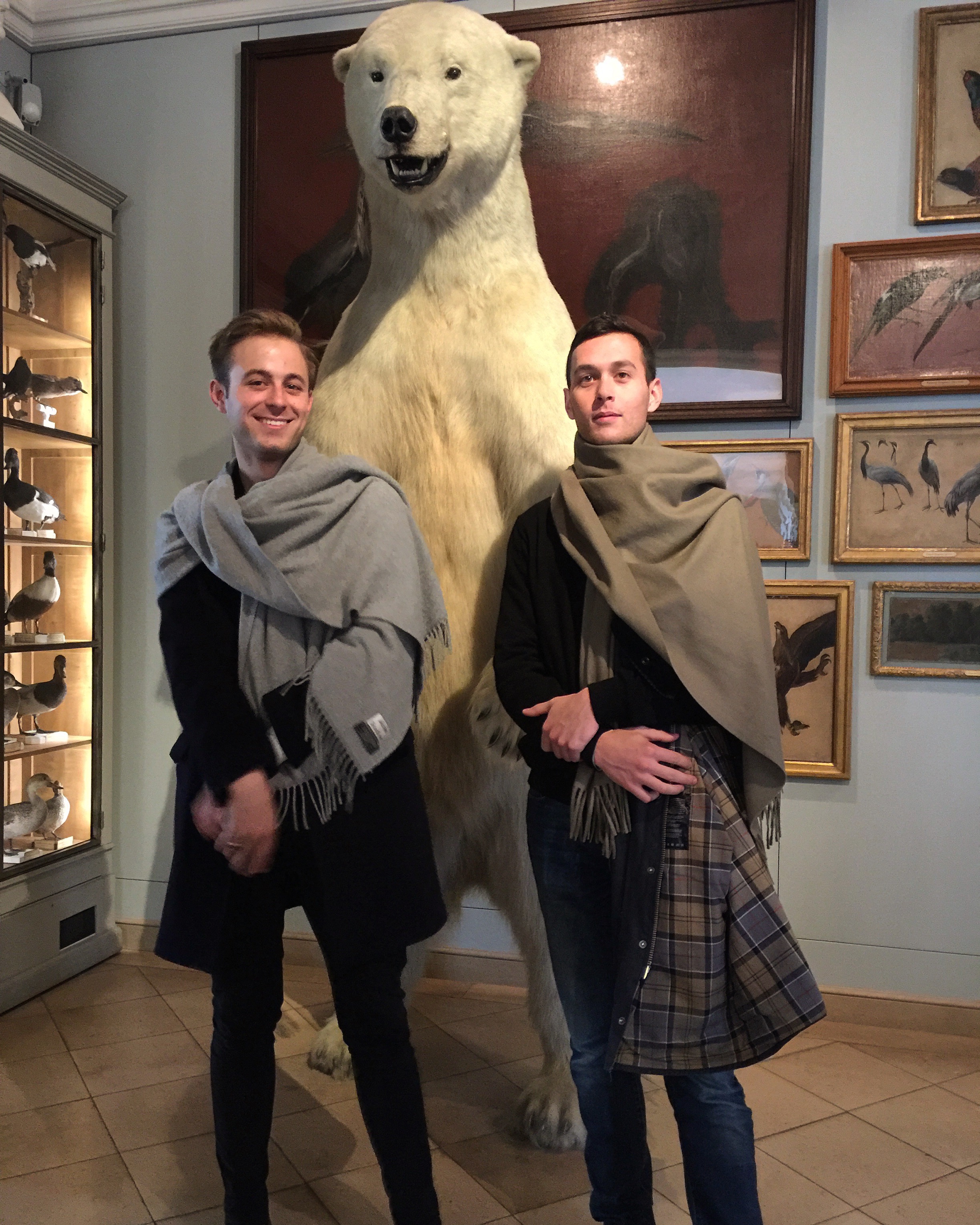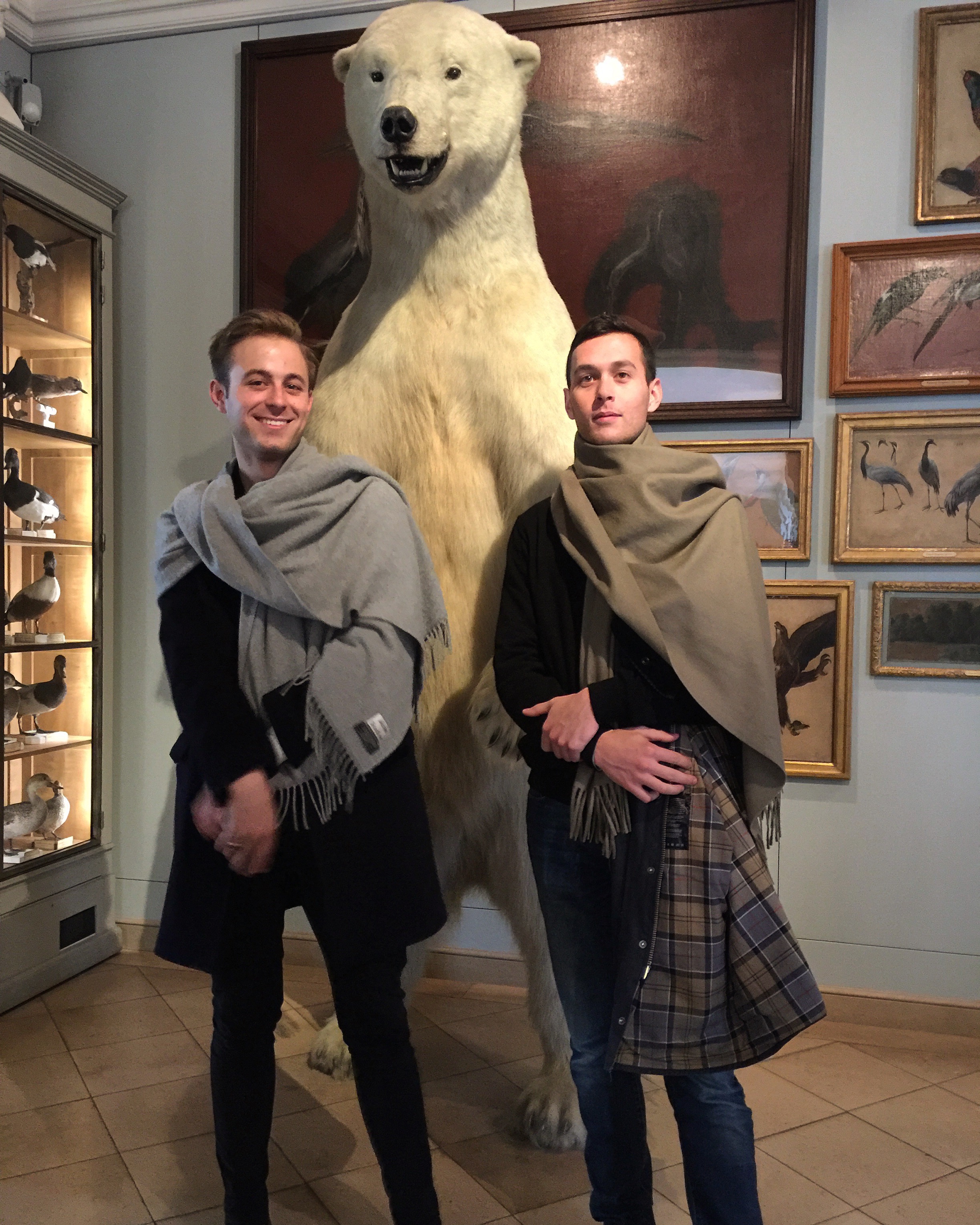 3.9.15 2014 Favorites
Some Favorite Books:
-H is for Hawk by Helen McDonald
-The Leopard by Giuseppe di Lampedusa
-The Only Words Worth Remembering by Jeffery Rotter
-The Periodic Table by Primo Levi
Some Favorite Films:
-American Sniper
-Ida
-Serpico
-Seven Samurai
-Blue is the Warmest Color
-Lives of Others
-Foxcatcher
-Boyhood
-Spartacus
Favorite Music
-The Death of Klinghoffer by John Adams
-Only Built for Cuban Linx by Raekwon
-Franz Heinrich Biber
-New Album by Boris
-Schoenberg
-Erik Satie
-Harvest by Neil Young
Favorite Art Exhibits:
-Assyria to Iberia at the Dawn of the Classical Age Metropolitan Museum of Art
-Matisse Cut-Outs MOMA
-The Paris of Toulousse-Loutrec MOMA
-Sculpture Victorious Yale Center for British Art
-Egon Schiele Neue Galerie
-Masterpieces from the Scottish National Gallery Frick Collection
-El Greco in New York Metropolitan Museum
-Warriors and Mothers: Epic Mbembe Art Metropolitan Museum of Art
-Grand Design, Renaissance Tapestries Metropolitan Museum of Art
Favorite Television:
-Downton Abbey
-John Adams
12.24.14 Favorite Nativity Iconography
12.18.14 Selected Television and Film Stills
12.17.14 Finally the Ur Come Around (Sung to the tune of "Finally the Herb Come Around" by Collie Budz)
A just the sweet sweet silty,
Yuh know,
Yeh I, Yeh I,
Nah, Nah, Nah, Nah, Now,
Finally the Ur come around,
The fertile crescent when me a look for,
Me get the flooding by the pound,
yeah,
Sweet silty a come around,
Me a plant a couple crops in de diluvial plane, so,
Finally the Ur come around,
The high grade cereals that man a look for,
Me stock it by the pound,
yeah,
When babylon a come around,
Ask them whe them ago search for,
Ever since the Ur come around,
Hammurabi and rude boy dem inna showdown,
Them a search round the ziggurat,
Yuh kno man a no silt clown,
Find a little piece of land and a plant me home grown, so,
Tell the youth them nah fi human sacrifice,
To much erosion a make the world a feel ill,
yuh kno,
Nuff clay nuff city a build,
Only thing whe a make early man feel chill,
Whe (what) me say,
Finally the Ur come around,
The high grade cereals when me a look for,
Me get it by the pound,
yeah,
When Gilgamesh come around,
Kill Humbaba wit him sword,
He no ah finna mess around,
yeah,
Finally the Ur come around,
The high grade cereals what man a look for
Me stock it by the pound yeah,
When babylon a come around,
Ask them whe dem ago search for?
There's nothing like the sweet sweet cuneiform,
The first time me indent di clay was in elementary,
Reach temple an get the Ur it plenty,
Like Assyria dub for Akkadia One or Lenky yeah,
Me surplus of wheat never empty,
The celebration of the eclipse every half century,
Me start me own primitive legal code,
Bermy man a call that film eye for an eye,
yeah
Whe me say,
Finally the Ur come around,
The high grade cereals whe me a look for,
Me get it by the pound,
yeah,
Sweet silty a come around,
Me a plant a couple crops in de diluvial plane, so,
Finally the Ur come around,
The high grade cereals that man a look for,
Me stock it by the pound, yeah,
When babylon a come around,
Ask them whe dem ago search for?
Nah, Nah, Nah, Nah, Now,
Yeh I, Yeh I,
Nah, Nah, Now,
yo,
Finally the Ur come around,
The high grade cereals whe me a look for,
Me get it by the pound,
yeah,
Sweet silty a come around,
Me a plant a couple crops in de diluvial plane, so,
Finally the Ur come around,
The high grade cereals that man a look for,
Me stock it by the pound, yeah,
When babylon a come around,
Ask them whe dem ago search for?
10.13.14 Communists in Profile (Silhouette Portraits)
10.11.14 Silhouette Portraiture of The Artist as a Young Man (Detail from logo-in-progress)
9.30.14 Zabranowicz.com Bazaar Coming Soon...
9.22.14 "Imagined Room #1"
9.16.14 "Initiation: Thoughts on Killing His First Hun" by Arthur Raisfeld, 19, World War II
My aunt recently discovered the following poem among my grandfather's personal effects from World War II. This witty and visually/sonically evocative little piece was scrawled on Pratt and Whitney (a defense contractor) stationary. I asked my good friend, jazz pianist Luke Celenza, to write some music to accompany my reading of "Initiation."
9.15.14 List: Notable Events from the Bedford and Pound Ridge, NY Police Blotter
Monday, Jan. 27
5:08 p.m. – A mother and daughter on High Street fighting over toilet paper resulted in a domestic report being filed.
Thursday, Jan. 30
12:31 p.m. – A Siberian husky who walked himself over to the Bedford Hardware store on Old Post Road was reunited with his owner, who was out looking for him. The dog and its owner went home happily together.
Sunday, March 9
8:29 p.m. – An opossum playing dead in Narrows Road ran away after being prodded with a stick by a police officer.
12:19 p.m. – A resident of Guard Hill Road complained of neighboring children on Succabone Road trespassing on her property and leaving garbage, debris, and possibly dead animals. The police spoke with the parent of the children and asked that the children stay off the neighbor's property.
Wednesday, April 30
2:45 p.m. – A raccoon perched on the top of a 30-foot-tall shelf at Wallauer's on Bedford Road did not want to get down. Animal control was notified.
Tuesday, June 10
8:31 p.m. - A turtle attempting to cross Cherry Street made it to safety before police arrived to assist it.
Tuesday, June 17
10:57 a.m. - A Wakan Drive resident called to report a man behaving suspiciously in the woods behind their house. Police say the man is a neighbor who was "answering nature's call."
Wednesday, June 25th
3:46 p.m. - An ice cream truck driver new to the job didn't know she is not allowed to pull the truck into the Bedford Village town park on Greenwich Road because there is already a food concession the premises. The concession reported the ice cream truck as "peddling." Any confusion about where the ice cream truck can park was subsequently cleared up.
10:39 p.m. - A Wood Road resident called police to say he didn't know where his wife had gone; police ascertained she was watching television in another room.
Sunday, July 13
12:30 p.m. - A Maple Avenue resident found a chicken or possibly a rooster wandering on the road. She put it in her car and drove around trying to locate the owner, with negative results. She took the bird home and is still attempting to find its proper owner.
NOTE: The wallaby still missing from North Salem was spotted this week on Long Ridge Road in Pound Ridge heading towards Bedford. Any sightings should be reported to Peter Saks at ***-**** or ***-***-****.
Saturday, July 19
10:19 p.m. - Report of two horses running in the road on Croton Lake Road by Wood Road. No horses were found upon arrival.
Sunday, July 6
10:17 p.m. - An Adams Street resident called police to report a disturbance, saying they heard yelling coming from an adjacent residence. When police responded, they discovered a child yelling while playing a video game. There was no further police action.
Saturday, Aug. 2
1:17 p.m. - A Hickory Road resident reported a suspicious person on their property. Police determined it was an elderly man attempting to locate his young grandson, who he was picking up at a party. The man was directed to the correct address.
Tuesday, Aug. 5
4:52 p.m. - A caller notified police about a chicken tied up at a residence on Babbitt Road. Officers determined it was a rooster, tethered by its leg to a tree outside the house. The animal appeared to be in good health. The rooster's owner said she was keeping it until she was ready to eat it. No further police action was taken.
Monday, Aug. 11
8:04 p.m. - A verbal dispute between a mother and her son erupted on Rome Avenue. The point of dispute was a cat jumping on a router. A New York state domestic incident report was filed.
Sunday, Aug. 17
2:45 p.m. - A Bedford man brought the corpse of a woodchuck he had shot at his upstate Grahamsville home to the Bedford Police Department. The man told police the woodchuck had been chasing him and that he had had contact with the woodchuck, which he believed might be rabid. The Westchester County Health Department was notified, and Northern Westchester Hospital advised the man to get the rabies shots to be on the safe side.
Thursday, Aug. 28
5:49 p.m. – A High Street in Katonah resident reported as suspicious a white, middle-aged man walking a golden retriever by the park. The caller could not explain why they thought the person was suspicious. The man and dog were gone when police arrived.
9.14.14 List: The Ten Things You Need to Get Noticed at New York Fashion Week
(Compiled with Simon Abranowicz)
1. Flare Gun
2. ISIS Flag
3. Komodo Dragon (preferably multiple)
4. Wacky Flailing Inflatable Man
5. Cerberus
6. Your own cage and personal handler
7. Portable theramin
8. Horde of seeing-eye dogs dressed as blind men
9. Ford Fiesta on monster truck wheels
10. Arrive on throne of compressed hair carried by twelve bald men
9.12.14 Yaschica 35 mm Scans
8.26.14 List: Fascist Slogan or Hard Techno Lyric?
(Compiled with Julian van der Made)
1. "The dark veil of night will suddenly fall and the sun will rise in the blood-red sky."
2. "Let the fire burn inside. Nobody can stop this generation. Let's come together and unite. Nothing is going to stop us now."
3. "Always alert and ready for the fight!"
4. "In those days, we were in the middle of a great collapse...it had been apparent that a storm was brewing."
5. "They brought down our cities one by one, scattering us across the continents. Soon they came to enslave us, not one person was to be spared the cruel fate that awaited anyone that was captured. Life as we knew it became hell on earth: Every man running for the hills, every man for himself. But tonight, we have come together to fight. You are our last hope; our redemption; our salvation. You are the resistance"
6. "Only with discipline one gets the power, only with sacrifice one can touch the glory!"
7. 'All we want is the power, the glory and the complete victory'
8. "When the skies darken, when lightning bolt after lightning bolt flashes from the threatening clouds, that is the time to put away fear and face the elements...standing upright until the first specks of blue show up on the horizon, announcing the ruling sun that slowly breaks through the clouds. Those who tremble during the storm will deny it when the sun shines over them."
9. "With the energy of thousand, we will unite"
10. "We have never believed so firmly in victory as in this hour. Our path is clear. None of us hesitates to follow it. Freedom and life are waiting at its end."
11. "Believe! Obey! Fight"
12. "Have faith in today and what will follow. Join me in my dreams. We will dominate"
13. "We want to live, and…we will live. There is a vast field of ruins before us. Everything has collapsed. Wherever one looks, things have been undermined, hollowed out, broken, become rotten. Small steps have already been taken. A little has been cleared away, here and there is the start of firm ground on which one can build. But the destruction extends far, far to the horizon, with wasteland everywhere, everything in ruins."
14. "To create our nation, that's our destination. We won't settle for less. I repeat: do not settle for less. I ensure you; they can do us nothing. Our kingdom is coming!"
15. "Rising up from the seed, born to change history. From the streets, we unleash hell"
16. "Resist no matter what it takes, no matter the price!"
17. "I will not break, I will not bend, I will not be quiet. The harder the challenge, the stronger I stand"
1. Joseph Goebbels, 2. 'Children of the Night' by Nakatomi, 3. Italian Fascist Slogan, 4. Adolf Hitler, 5. 'The Resistance' by A2 Allstars, 6. Italian Fascist Slogan, 7. 'Hymn (Neophyte remix)' by The Stunned Guys, 8. Joseph Goebbels, 9. 'Unite' by Noisecontrollerz, 10. Goebbels 11. Italian Fascist Slogan, 12. Dominate' by Showtek, 13. Göring, 14. 'Hymn (Neophyte remix)' by The Stunned Guys, 15. 'Bleeding for the Harder Styles' by the Beholder and DJ Zany, 16. Italian Fascist Slogan, 17. 'Disposal of Outer Power (Mainstage on Fire Mix)' by Traxtorm Gangstaz Allied
8.23.14 Contentious Politics at the Pakatakan Farmers Market
-A declining breakfast sandwich superpower, Giovanni's Pizza and Pasta, attempts to navigate the shifting order presented by the rise of a new power, Kiss my Butt BBQ, which provides amenities such as garlic vinegar, egg and cheese on biscuits, and pulled pork. A volatile arrangement reminiscent of the the Peloponnesian War, in which the waning Athenian city-state, threatened by the rise of Sparta, struggled to hold onto its power as it is dragged into costly all-out conflict against youthful and wiry Spartan forces.
-It's uncomfortable for us to walk past the waffle stand after our mother engaged a Greenpeace-style confrontation with them last weekend for using plastic cups. When interviewed, she stated: "it just seemed antithetical to the whole farmers market thing." I bet they wouldn't want us calling the Department of Labor about the kids they have pouring dough and serving coffee now, would they?
-From an economic standpoint, the Buddha Pesto stand has to do something different. Every week, I go and take at least one free sample. I avoid eye contact, because I know he recognizes me. I see others doing it constantly, and rarely see him make a sale. The first thing I'd change would be the matching woolen vest and hat he always wears. Then I'd shave his goatee. Beyond that, he's on his own.
8.23.14 Meaningful Metrics, Fig. 1
(With Beau Gabriel)
7.15.14 Calculator Drawings